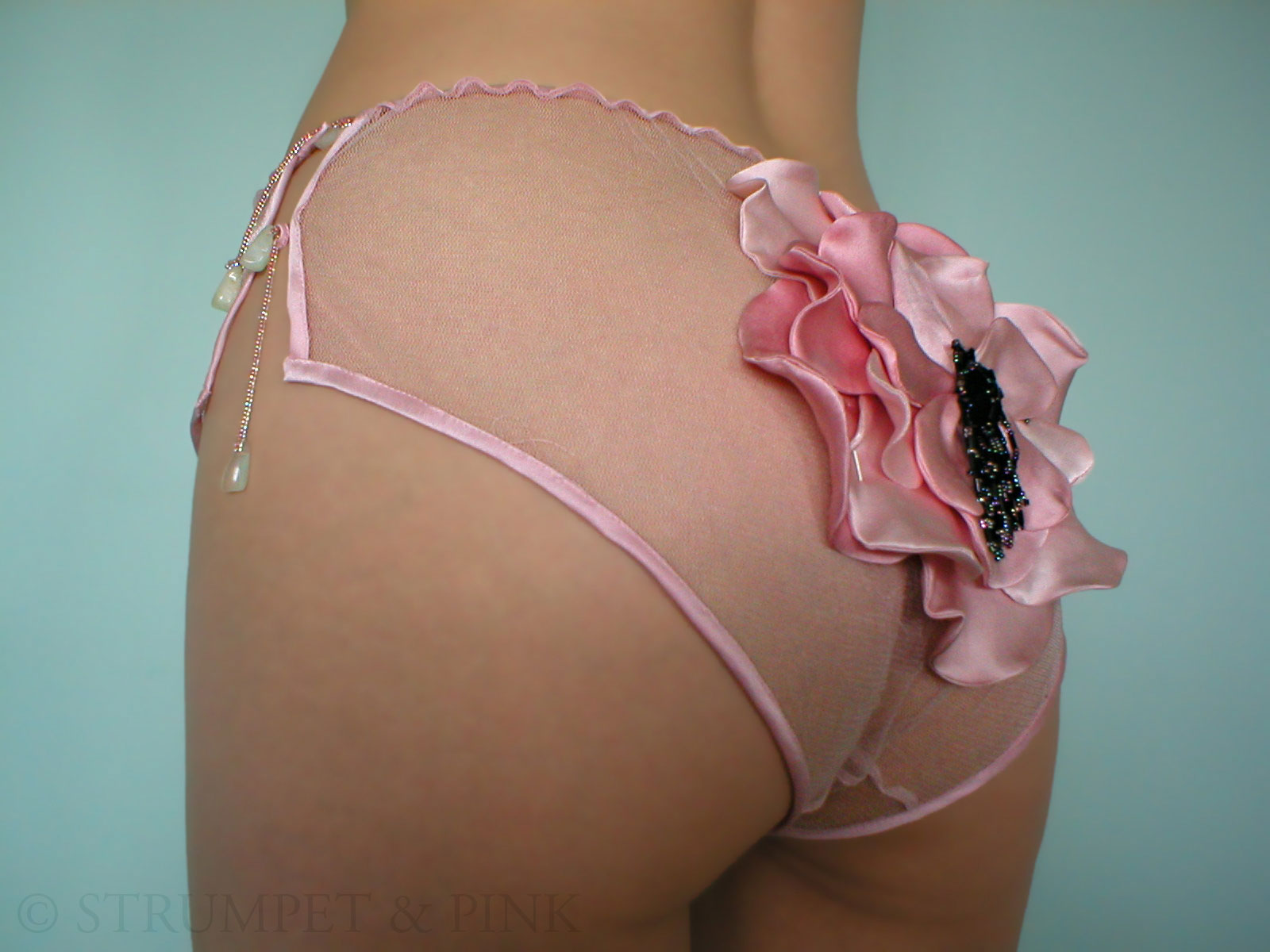 Dreaming Of Jade (In Pink)
Of course, my passion is vintage lingerie. However, since I have been blogging, my interest has been growing outside the box, and really finding some extravagant pieces to add to my wishlist ;) *hint hint*
Garden Of Delights
Soooo..with that...I want to introduce you to my latest fancy pants, knickers, panties, whatever YOU decide to call them are from over the pond, in the great United Kingdom..
Strumpet and Pink.
Willow


This, let me warn you...or delight you...is for VERY SPECIAL occasion pieces for your high-end or let's say bottom *lol* collection. Strumpet and Pink create limited-edition couture knickers (panties as us yankees call 'em), with pure silk fabrics, embellished with buttons, flowers, crocheted, ribbons, chiffon, satins, etc.
















Midsummer Maiden


The "Cheerleader"


The "Fifi"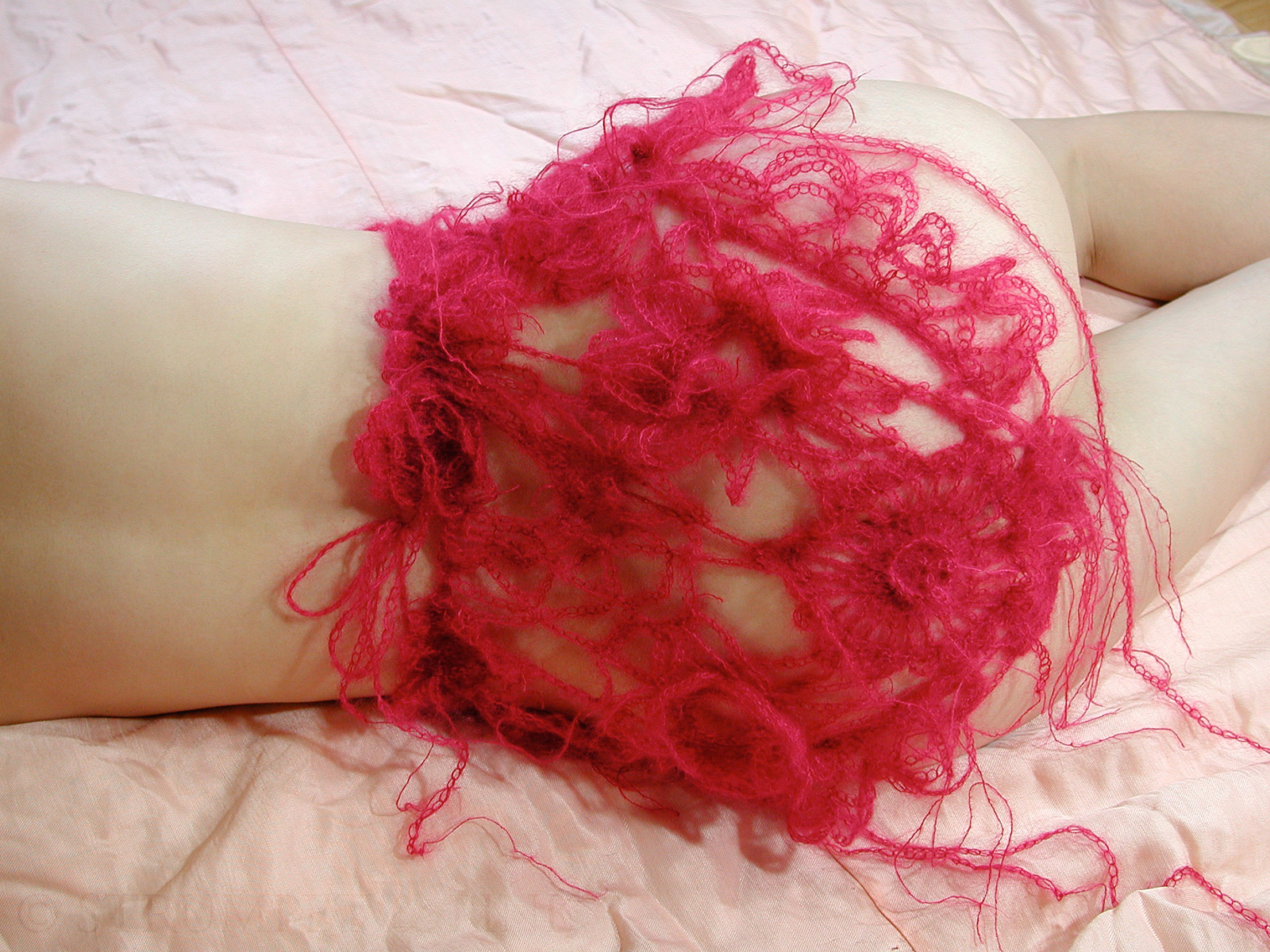 Delicious.."Pussy Willow"


Also featured on Forbes Connoisseur's Guide to the 'Most Expensive Lingerie' in both February 2005 and 2006. Yet Strumpet & Pink knickers are still created as individuals with the same integrity and attention to detail as the very first pair and each carries a hand printed ladies calling card rather than a label. STRUMPET & PINK are recognized as "pioneering the trend for hand-made lingerie".
The following is from
GlamorousAmorous.com
where you can actually purchase these exquisite pieces:
Strumpet & Pink was founded in January 2002 by artists Melanie Probert and Lisa Z Morgan; a capricious idea that began life on the back of a tube ticket.
So gorgeous, they're almost too pretty to wear, the limited edition knickers are hand made from pure silk, satin, chiffon and crepe. Each pair of knickers is individually named with titles like 'Lady Chatterley's Lover', 'Hunting Through the Ruffles' and 'Rosette Cheeks'.
Strumpet & Pink achieve this by embodying the sensibilities of the flower i.e beauty, fragility, sexuality and joy and combining these with the sensuous qualities of pure silk crepe, satin, chiffon and tulle.
The knickers are cut on the bias in such a way as to trace and disclose the contours of the female form. Our knickers brim with contradictions; they are beautiful, humorous and playful; they feel sexy and sensual.
Each pair holds a discovery, either in the form the knickers takes i.e by creating enticing entries which allow for various explorations; doorways and openings may be delicately outlined with seed pearls, some have layers of pure silk ties and ruffles to unlace, some are covered in an abundance of flowers while others, quite simply, become a flower. Or the woman who wears the knickers discovers something within herself simply by wearing them.
"Our knickers do not merely please the eye, they pleasure the senses"
Please be sure to leave a comment! I would love to hear from you! Thank you!!
Credits go to
http://www.sheisfrench.com/
and
GlamorousAmorous.com